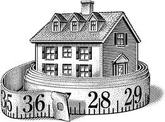 We offer Appraisals for a variety of purposes:

Lending
Estates
Dissolution
Listings
Sales
PMI Removal
Expert Witness
Appraisal Review
Construction/Remodel
Project Consulting
Fire Damage Mitigation/Insurance Mitigation
Our most typical services include (but not limited to):

Single Family Residences
Single Family home appraisals are typically completed on the FNMA1004 / FHLMC70 Uniform Residential Appraisal Report form (UAD Compliant), or URAR, which includes an interior inspection and square footage measurement of the home and outbuildings. Exterior-Only Appraisals can also be completed on a FNMA/FHMLC2055/2075 forms, which is sometimes called a "Drive-by" appraisal.

Condominiums
Condo appraisals are prepared on a FNMA1073/FHLMC 465 Individual Condominium Unit Appraisal form, which includes and interior inspection and square footage measurement of the unit. The appraisal can also be completed as an Exterior-Only inspection on a FNMA1075/FHLMC466 form.

Income Properties
These appraisals are typically prepared on a Form FNMA 1025 / FHLMC 72, and can be used to evaluate a few different types of residential properties such as duplexes, triplexes and
4-plexes.
Vacant Land Vacant land appraisals are typically completed on a standard Land Appraisal Report form.

Wildfire Damage appraisals and reviews for property owners who have suffered damage due to wildfires throughout Colorado. William Kamin, Cert. General Appraiser has performed mass appraisals for litigation involving properties damaged by wildfire in Boulder County and has been appointed as Special Master to the court for cases resulting from wildfires in Larimer County.
If you need special assistance with services related to property damage as a result of the recent wildfires please contact our office.


Please
contact us
for further information on our services!
Appraisal Consultants, Inc
. * 2975 Valmont Rd Ste 210 * Boulder CO 80301 Phone: (303) 443-6221 * Fax: (303) 443-4613 * Email:
aciboulder@aciboulder.com